Delivering the finest UK-roasted
coffees fresh to your doorstep
Embark on a new taste adventure every month with Coffee Hit's coffee subscription service
Discover artisan coffees
40+ coffees from the UK's finest craft roasters
Tailored to your taste
Our quiz will match you to coffee that suits your taste
Delivered To Your Door
Roasted & delivered fresh on your schedule
Coffee should never feel like a compromise
With hundreds of artisan roasters in the UK, keeping up with the latest craft coffees takes time that even the most dedicated coffee connoisseurs simply don't have. Discovering new coffees should be an adventure to savour. Not a time suck or a compromise. We make great coffee simple to get hold of because no-one deserves to miss out.
Matching the latest exciting flavours with your unique taste
Our network of the finest UK roasters release new flavours all the time. Like food, they change with the seasons. So save time wondering what your favourite roast is. Our coffee experts handpick delicious flavours, freshly roasted to suit your specific taste and brewing method.
● Handpicked to your taste
● New flavours every month
● Free delivery in the UK
● Take your brew to the next level
How your coffee subscription works
Tell us what you like and we'll choose delicious coffees each month tailored to your taste.
Your handpicked coffees will be roasted fresh and delivered to your doorstep.
Enjoy the most exciting new flavours
from the UK's finest roasters.
Every bag you buy helps a family access safe water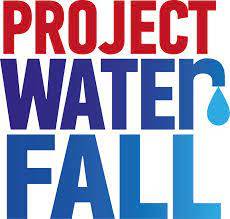 Every bag of coffee you buy helps families in some of the poorest parts of the world to access safe water. Coffee Hit donates 5% of all coffee sales to support Project Waterfall, a charity devoted to finding and implementing tangible and long-lasting solutions to the water crisis.
It is estimated that 785million people across the globe don't have access to clean water. Most of them live in rural, isolated communities, the same places where much of the world's coffee is grown. Every year, 1.6million people die from water-related diseases, the majority of them children. Project Waterfall's mission is to unite coffee lovers to give back to coffee-growing communities by investing in sustainable clean water, sanitation and hygiene projects. Thank you for your support.
Upgrade Your At Home Coffee Experience

Delivered To Your Door On Your Schedule

Never Run Out Of
Great Coffee Again

"I just love the variety of coffee I receive. I would never find these local roasters without my Coffee Hit Subscription.
I'd recommend this to all coffee lovers "
Sean W  -  28/03/2021
"My sister recommended this coffee subscription service .
I am so excited to try the different coffees that are delivered each month. It's a great way to try new coffee"
Abby T  - 02/05/2021
"We've tried a few coffee subscriptions before but always lost interest as they delivered the same coffee each month. We love to try different coffees and have found a few favourites using this service"
The best coffee subscription we've tried.
Rich F  - 14/04/2021
New roaster – Welcome to Balance Coffee!
The coffees produced by Balance Coffee suppliers are speciality grade, meaning they are rare and difficult to find in supermarkets. Speciality is the highest grade of coffee found worldwide. Only 3% of coffee worldwide makes the 'speciality' grade.